Looks like your ad-blocker is on.
All content on our site is
free
and
will always be free
.
Please consider supporting us with disabling your AdBlock software and to gain access to thousands of free content!
Not sure how to disable AdBLock? Follow this tutorial:
How to disable AdBlock
BloodHunt Hacks Detected Free
BloodHunt Free Aimbot and WallHack Cheat [v2021]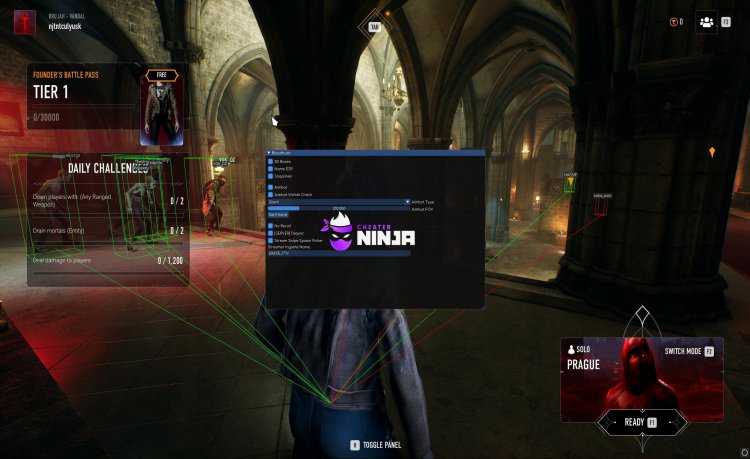 BloodHunt has managed to take its place among the popular FPS games nowadays. Many Publishers have praised this game and we continue to share UNDETECTED BloodHunt Free Aimbot and WallHack Cheat for you. This is the latest Free hack for Bloodhut and it was developed by BaconToaster. It is a brand new undetected cheat for Bloodhunt with Wallhack and Aimbot features.
This cheat will fulfill any hacking need and more. It has extremely useful and OP features for you to use in your games and easily defeat every enemy. If you scroll down, you can also find the full list of features and some previews of the cheat.
Check here for our previously released and Free UNDETECTED Bloodhunt hacks.
How to Download and Use BloodHunt Free Aimbot and WallHack Cheat
Click on the download button down below and start the download process of the cheat
Extract the dll from the archive you have just downloaded
Now you need an injector to inject the dll file into the game. Luckily we have on our website that works with all internal hacks. Click this link to download that as well:
https://cheatermad.com/bloodhunt-injector-for-all-bloodhunt-internal-cheats/
Now that you have all the files you need, run the injector
The cmd prompt will tell you to start Bloodhunt. Do that
Now follow the next steps the injector tells you to do in order to inject the hack into the game
Enjoy and have fun!
BloodHunt Free Aimbot and WallHack Cheat Features
3D Boxes
Name ESP
Snaplines
Aimbot
Aimbot Visual Check
Aimbot Type
Aimbot FOV
No Recoil
[SERVER] Desync
Stream Snipe Spawn Picker
Streamer Ingame Name
Archive Password: 123