Looks like your ad-blocker is on.
All content on our site is
free
and
will always be free
.
Please consider supporting us with disabling your AdBlock software and to gain access to thousands of free content!
Not sure how to disable AdBLock? Follow this tutorial:
How to disable AdBlock
CSGO Hacks Undetected Free
CSGO Free External Cheat Wall Hack , Aimbot, Fov – With Python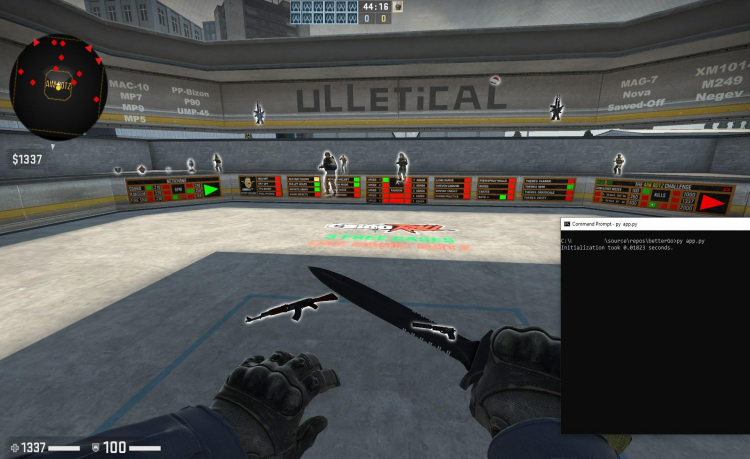 Hello, welcome, today I will introduce the CSGO Free External Cheat Wall Hack , Aimbot, Fov – With Python that gives you superiority in the game. CS:GOis a game that can be downloaded and purchased through steam. Skins are very valuable in the game. It is an aim-themed game, so if you have a good arm, you can destroy your opponents much more easily. I have mentioned the features of the CSGO Free External Cheat below. There are many modes in the game, all of them are more fun than the other.
You can be superior to other players with rank and different kinds of medals. The CSGO Free External Cheat is a cheat that reduces the risk of ban to very low levels when used reliably and correctly. If you use it at low levels it's not a problem if you sometimes die on purpose and play against your opponents.There are a lot of cheats in the game and some are paid and some are free. We are sending the best Free Csgo Hack and Cheat content for you, stay tuned.You can have very high ranks as you will beat your opponents much easier and faster in ranked matches. We will update the cheat frequently.
Patterns in the game are very expensive. It is also very valuable because it is expensive. I can say that it makes people superior. You can troll your friends by cheating. You can cheat the whole team by suggesting them. I think it could be fun. If you wish, let's talk about the features of the cheat.
CSGO Free External Cheat Wall Hack and Other Features
CSGO Free External Cheat Wall Hack
GlowESP for all glow objects
AutoPistol
BunnyHop
Fov Changer
Hit Marker
Money Reveal
Pattern scan
Little SDK
Async tasks
Little amount of comments to people who are interested in improving this script from whatever reason.
Archive Password: 123